Anthony Law Group
ENTERTAINMENT, INTELLECTUAL PROPERTY, AND BUSINESS LAW
ALG is an entertainment law practice focused on providing the best legal counsel to our clients in music, film, and all creative entertainment endeavors.
Gerard M. Anthony, Esq.
Gerard Anthony is an entertainment attorney with a diverse skill set that he brings to his clients. He provides counsel on music, film, start up business, branding and licensed content matters. In addition to counseling a wide range of music clients, Gerard also has a niche for live event production and serves as counsel for one of the fastest growing and impactful music festivals, AFROPUNK.
EDUCATION
J.D. – Campbell University School of Law
B.A. – University of North Carolina at Chapel Hill
AFFILIATIONS
North Carolina State Bar

New York City Bar Entertainment Law Committee

New York State Bar Entertainment Law Committee

Black Entertainment Sports Law Association (BESLA)
ENTERTAINMENT
Recording Agreements
Producer Agreements
Distribution Agreements
Publishing Agreements
Management Agreements
Licensing Agreements
Brand Partnerships
Touring Agreements
Sponsorship Agreements
INTELLECTUAL PROPERTY
Trademark Applications
Copyright Registration
Non-Disclosure Agreements
BUSINESS FORMATIONS
LLC Formation
Operating Agreements
Joint Ventures
Employment Agreements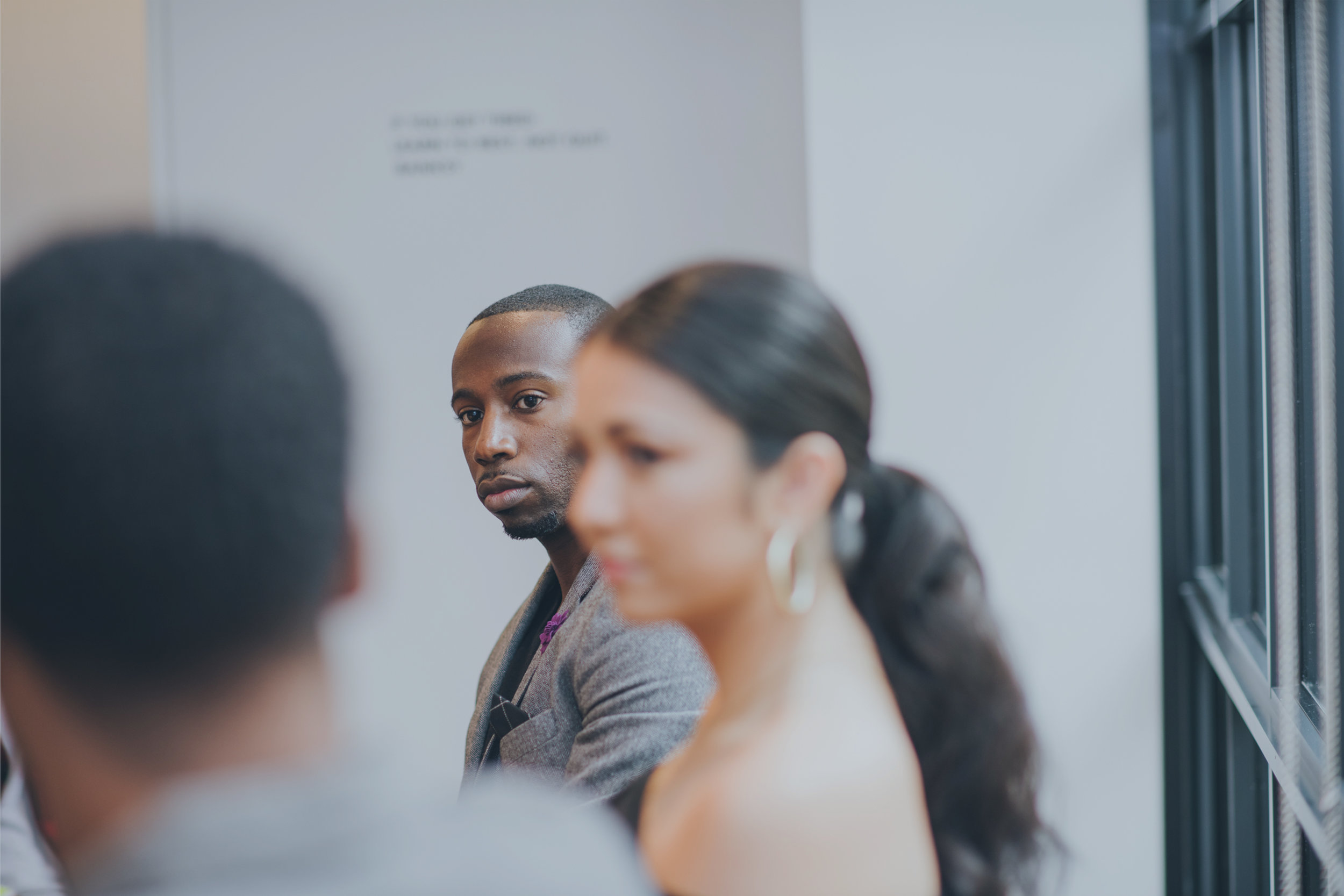 POP LAW Under Fyre: Part 2 (feat. Gerard Anthony) (Ep. 12)
"We revisit 2017's favorite music festival with some crazy updates. And our inaugural guest Gerard Anthony, attorney of AFROPUNK, weighs in on what went wrong as well as some behind-the-scenes info about what it takes to put on a successful music festival such as AFROPUNK Festival."
POP LAW Under Fyre: Part III (feat. Gerard Anthony) (Ep. 45)
"Our first guest ever, and first return guest ever, makes a comeback to tackle the gift that keeps on giving: Fyre Festival. Attorney Gerard Anthony joins us to discuss the latest in the Fyre saga, including the sentencing of the mastermind behind all of it, Billy McFarland. We also get Gerard to weigh in on the Coachella vs. Filmchella trademark case and we give an update on Afeni Shakur's quest for Tupac's master recordings."